Preferred Provider Organization (PPO) Plans
Get Greater Doctor and Hospital Choices with a Zing Health PPO Plan.
Call to Enroll
Get your FREE All-in-One Guide to AmaZing Health!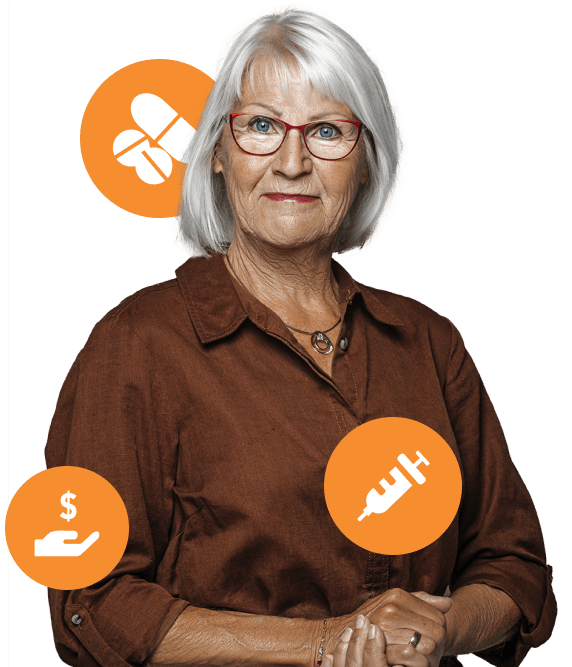 We offer PPO plans (Preferred Provider Organization) in your area with Part A, B and Part D coverage AND additional benefits like dental, vision and hearing.
Get More Flexibility!
PPOs (unlike HMOs) don't limit you to seeing only doctors, hospitals and specialists in the plans network. PPO plans give you the flexibility to:
Get services from providers outside our network
PPOs do not require referrals and pre-authorizations for out-of-network providers
What are the benefits?
You can choose to see providers both in and out of network
You get access to a larger pool of providers — primary care doctors, specialists and hospitals
At Zing, your Medicare covered services have the same cost sharing for in network or out of network providers
Detailed Zing Preferred Provider Organization Plan (PPO) Benefits
$0 premium
$0 insulin medications
$0 or low copays
FREE continuous glucose monitor
Prescription drug coverage
Dental, vision, and hearing coverage
Flex card
Grocery + Utility allowance1
Transportation
Over-the-counter (OTC) allowance
In-home support services
Healthy rewards
Wellness Programs
Enroll Now
Take advantage of services from qualified providers both inside and outside our network without referral, plus extras that focus on the whole you.
Call Now!

855-290-5376
Tell Us More About You
Fill out the form below and we'll be in touch with more information about your Medicare Advantage options.